Interactive whiteboard resources are a great way for teachers to engage classrooms in learning. While many teachers are spending hours a day creating their own activities for their interactive whiteboards, there are tons of free sources to help teachers learn about and use IWBs with students to further their use of technology in the classroom.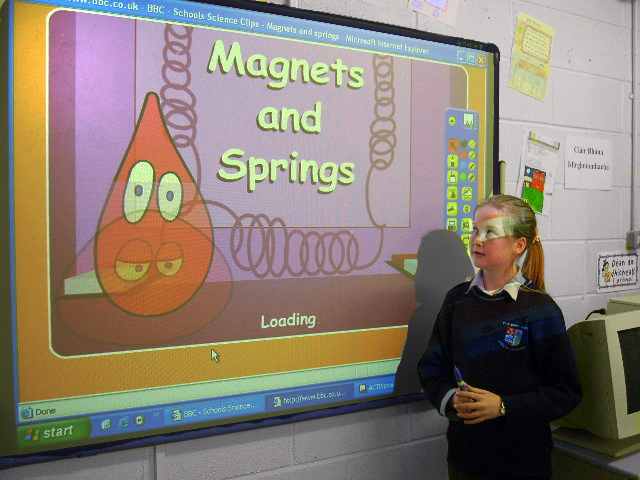 Here is a list of some great interactive whiteboard resources and activities guaranteed to stimulate learning:
Whiteboard Resources for Teachers
TeacherLED – TeacherLED is a site dedicated to making the use of Interactive Whiteboards (IWB) easier and more productive. This comprehensive site features resources to use with IWBs in math, English, and geometry.
SMART Exchange – This SMART Board interactive whiteboard site provides several lesson plans and activities for teachers to use in the classroom. SMART lessons are available for a variety of ages and subjects.
Topmarks – With some of the best free educational materials for IWBs, Topmarks is a great resource for finding IWB lesson plans and activities. This educational site also features teacher resources, educational sites for classroom, and homework help.
Eduscapes – This guide to interactive whiteboards explains different activities and resources that can be used with IWBs. Eduscapes is a good starting place for teachers who are just beginning to use this technology in the classroom.
Promethean Planet Teaching Resources – Promethean also invites members of their community to share their lessons and activities for their whiteboards.
Mimio Connect Lesson Plans – If your classroom has a Mimio system, find lessons by searching keywords, sorting by grade or choosing your preferred subject.
More Unique, Cool Whiteboard Resources Students Love
Engaging students in some classroom topics can be difficult. But with the help of your interactive whiteboard you can get and keep your students interested in what you are trying to teach them. These activities are all especially cool.
Scale of the Universe – This cool update to an old tool lets you scroll from the size of a person and head out into space – viewing the solar system, galaxy and eventually the entire universe. Or zoom smaller and smaller down to sub atomic particles. This new version is clickable – and tells you a litle more about the different planets and objects you can see as you drag the slider to view bigger or smaller objects.
Stellarium – This free planetarium software is perfect for astronomy lessons. Stellarium displays a realistic 3D sky, complete with planets, major moons, more than 600,000 stars, and constellations from 10 cultures.
Illuminations – Created by the National Council of Teachers of Mathematics, Illumination provides more than 100 interactive math games and activities for students in grades pre-K through 12.
FreeRice – FreeRice is an amazing trivia game from the United Nations World Food Program. Rice is donated to hungry people every time visitors answer trivia questions correctly. Trivia categories include art, chemistry, math, English vocabulary and grammar, geography, and language learning.
Signed Stories – Signed Stories features videos of stories being told with sign language and subtitles. Although the site is designed primarily for deaf children it would be useful to any classroom interested in learning more about sign language.
Sheppard Software – Sheppard Software provides a wide range of free educational web games for students. Covered topics include animals, science, chemistry, health, history, math, and vocabulary.
Fit Brains – Designed by a clinical neuropsychologist and brain health expert, Fit Brains is an online gaming platform with puzzles and other "brain games." Players can track their progress and win trophies and achievements when they do well.
Spelling City – Spelling City is a free online learning platform with 10 learning games and more than 40,000 spelling words. The site also offers how-to videos to help teachers integrate Spelling City into the curriculum.
The Eco Zoo – The Eco Zoo is a 3D environment that can be used to teach students about environment, ecology, and eco-friendly living. Content can be viewed in Japanese or English.
NASA Space Place – This award-winning NASA website is a good place to find videos, animations, and games that teach kids about space science and technology. Nearly all of the materials on this site would work well with an interactive whiteboard.