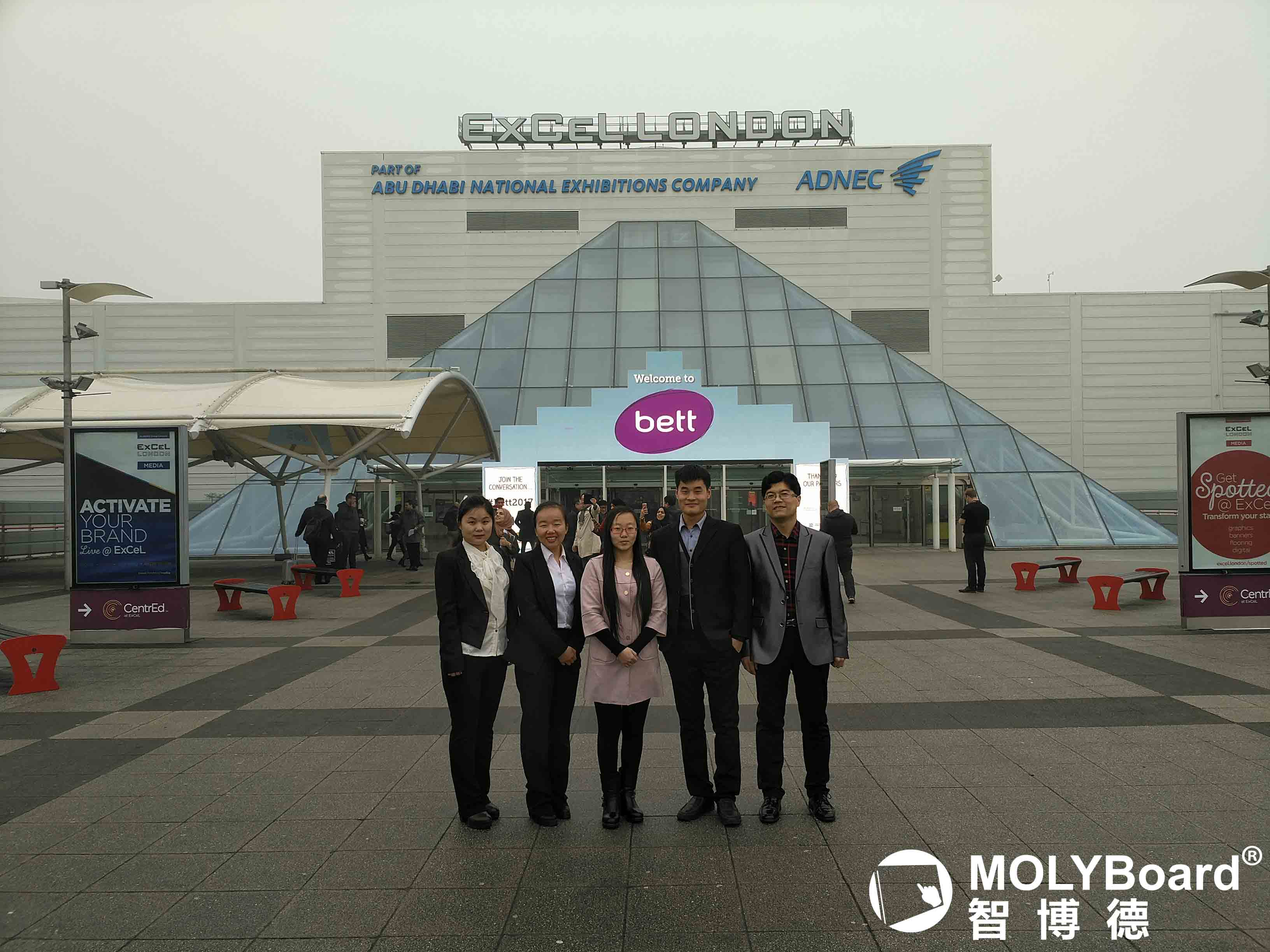 What a coincidence! 2017 BETT show is opening during Chinese New Year! It is good beginning in 2017. We, Beijing Moly Technology Co.,ltd., still bring our newest product there to attend this professional education equipment show in London.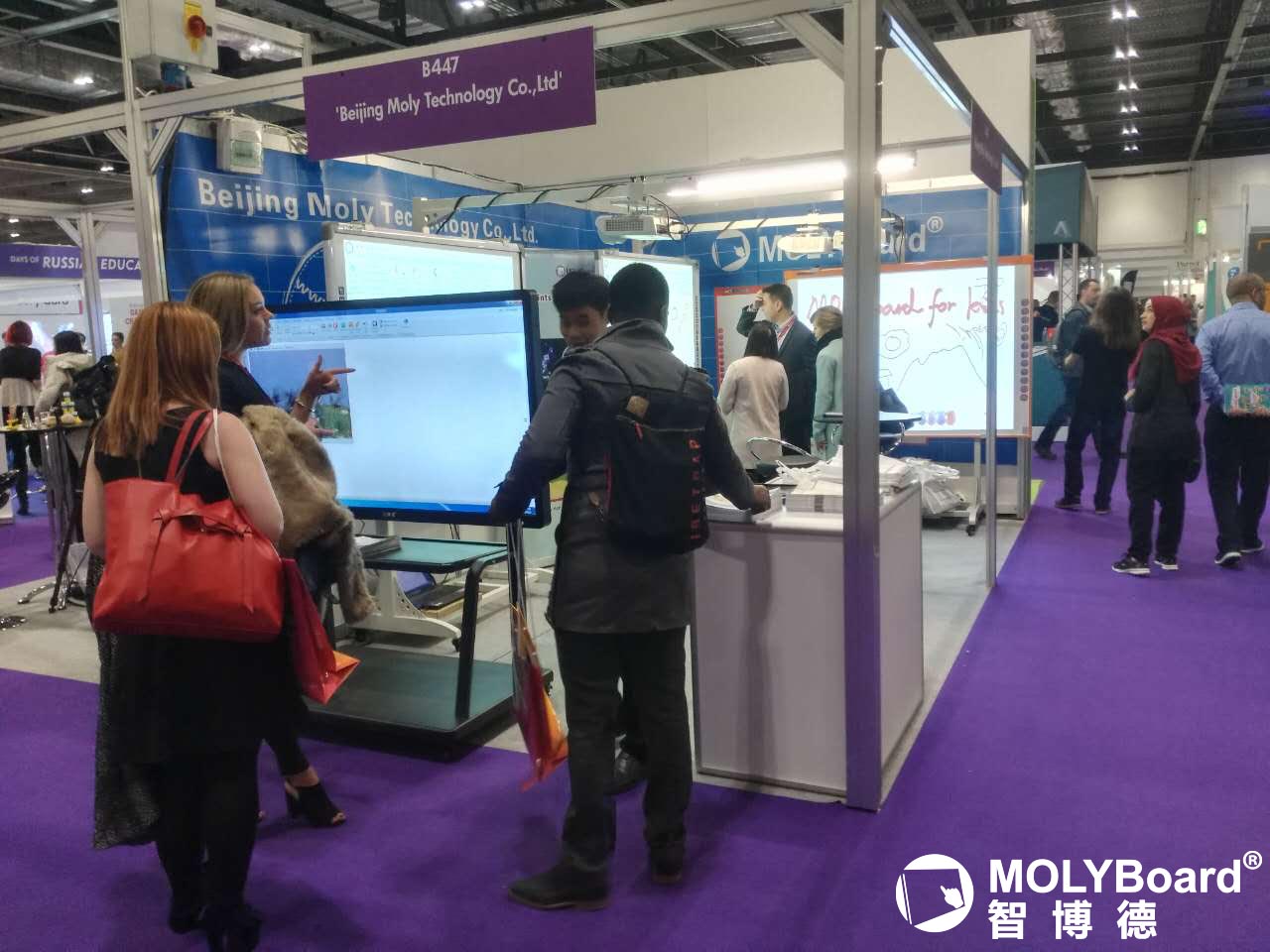 At this time, we brought our IO-8083N optical interactive whiteboardwith 10 points touch writing, IR-9083 infrared interactive whiteboardwith 10 points writing and IO-9082C optical interactive whiteboardfor kindergarten, MBTV6520 LED touch screen monitor. Besides, we also brought newest mobile software for Android OS Pad, which is convenient for the interaction between teachers and students. They are GOClass interactive software and MOLYClass interactive software.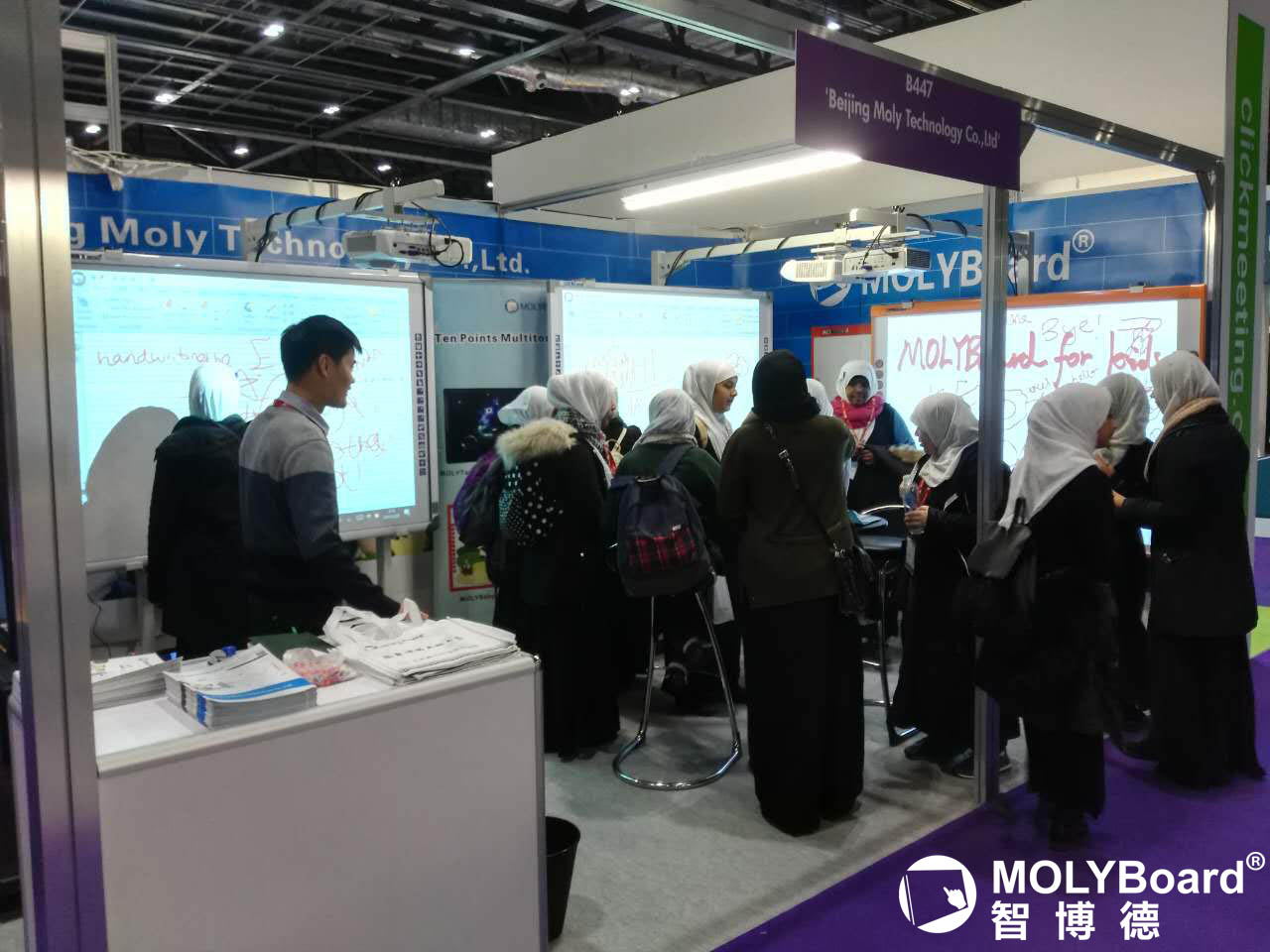 The teachers and students all come around to write on the optical smart board, they thought it interesting.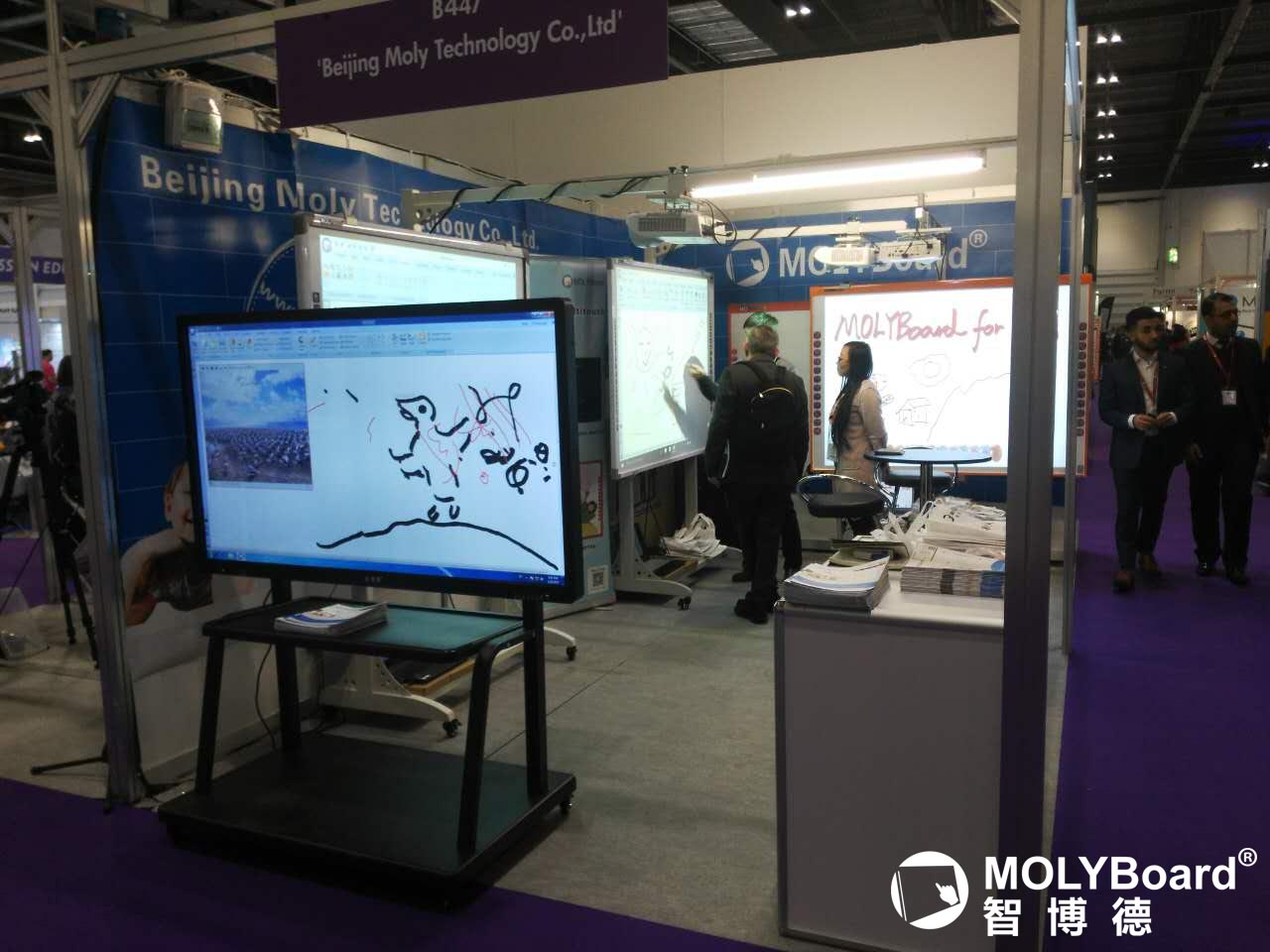 Besides, the professional distributors and partners all come to our booth to test the optical interactive whiteboard with 10 points touch and infrared interactive whiteboard with 10 points touch. They are satisfied with our products and would love to establish a firm and long-term business relationship with our company.
How time fillies! BETT 2017 is over but the education revolution is just beginning. What a fantastic four days BETT has been.